Fancy a FREE NHS Health Check?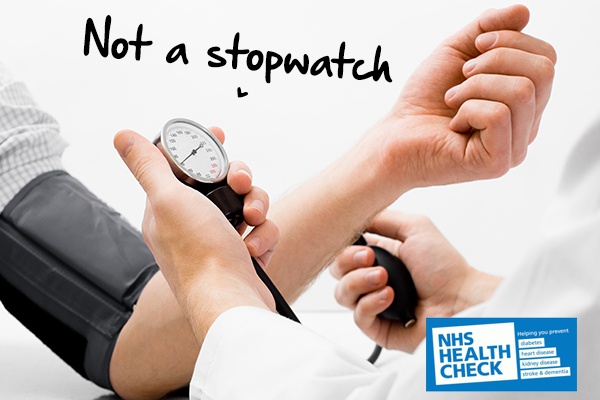 We're grabbing Trev and asking him to cough.
Aged between 40-74 and not gone for your free NHS Health Check? We want to check you out - it's worth it. Get all the details here!

What happens during the test we hear you ask?
You will be asked some simple questions about your family history, whether or not you smoke and how much alcohol you drink

Your height, weight, sex, ethnicity and age will be recorded

Your blood pressure will be taken

A simple blood test will check your cholesterol level

Your body mass index (BMI) will be calculated. BMI is a measure of whether you're a healthy weight for your height.
By having this check and following the advice of your health professional, you could improve your chances of living a healthier life. In other words, there's no reason not to have one!
The check will take around 20 to 30 minutes, which is how long Trev plays non-stop music for at 8am every morning.
Yes. That was a shameless plug.